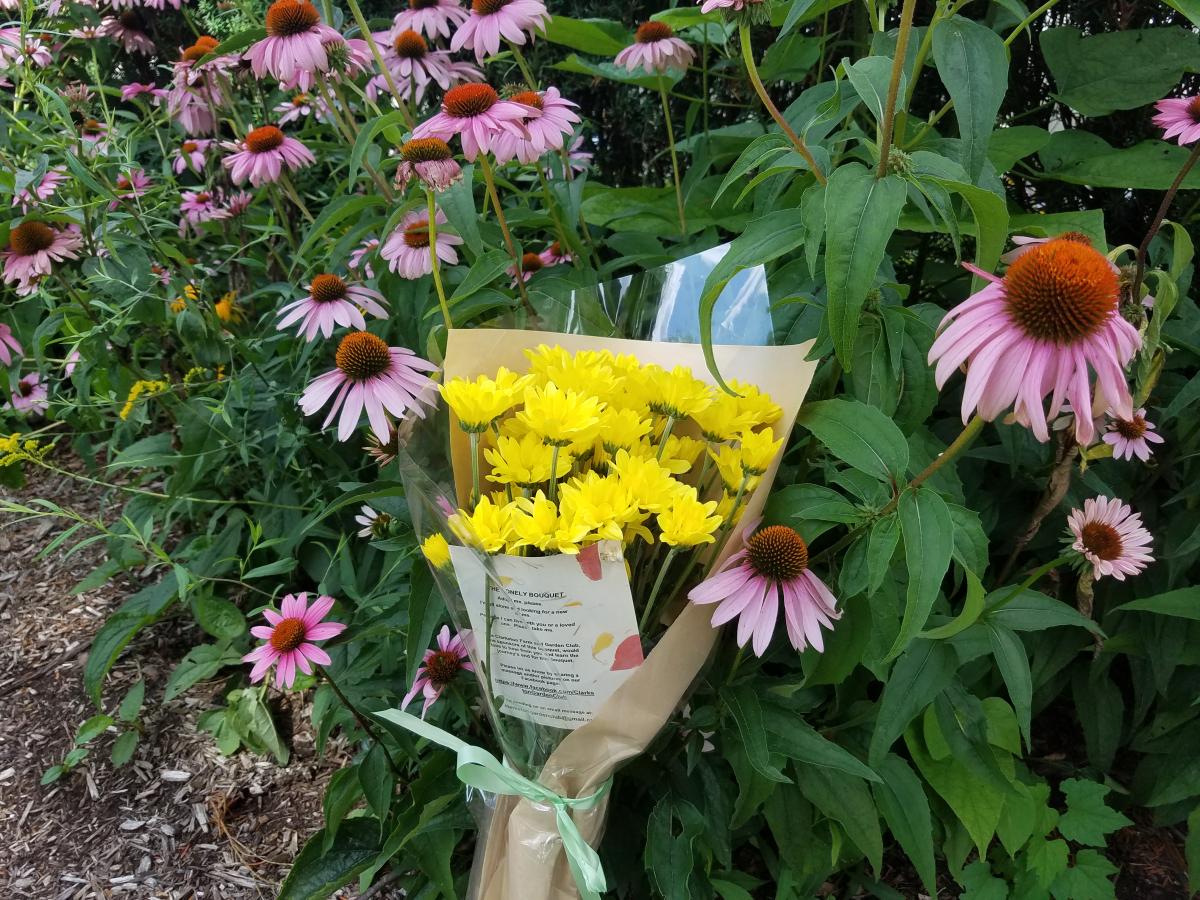 LONELY BOUQUET SPREADING SMILES ONE FLOWER at a TIME!!
The Lonely Bouquet is an international project "Spreading Smiles One Flower at a Time!"  Twenty five bouquets were left in the community for individuals to find on Monday, August 1, locations like Depot Park, the Independence Township Hall, the library and several other places .  The Lonely Bouquets had a note explaining the project   We have heard from some of the people receiving the bouquets and thank them for responding.  We hope they put a smile on your face and you enjoyed them.  Thanks to The Gateway for helping us with this project.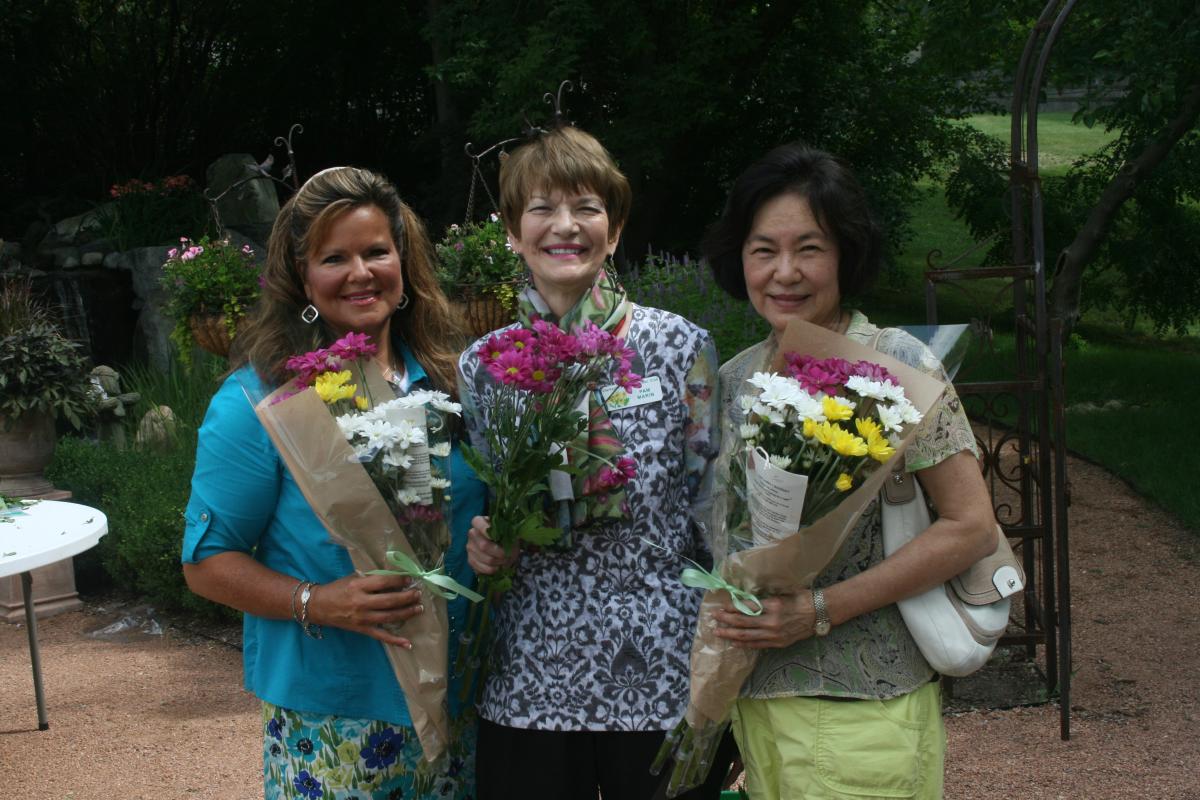 Garden Club members creating the Lonely Bouquets at Gateway.