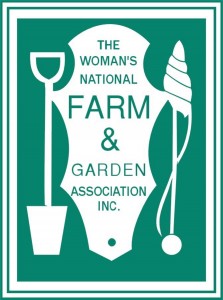 Started in 1948, the Clarkston Farm & Garden Club continues to be a diverse group of women with strong community ties and a commitment to civic service. The Club is a Branch of The Michigan Division of The Woman's National Farm and Garden Association, Inc.
Established in 1914 and headquartered in Philadelphia, PA, The Woman's National Farm and Garden Association, Inc. (WNF&GA) is one of the oldest women's organizations in the United States.  The Clarkston Branch is a non-profit 501©3 organization and works to enhance the Clarkston area by promoting beautification, education and conservation.  Members team up to provide the community with the following:
Click on the highlighted links for more information and photos.
Plant and maintain 26 Main Street Planters each season,
Plant and maintain the Library Gardens at Clarkston Independence District Library
Sponsor a Naturalist from Indian Springs Metro Park Mammal Scramble to all local 4th Graders
Read to local 2nd Graders during March into Reading
Provide Scholarships to high school students who have shown an interest in conservation and environmental issues
Offer Mini-Grants to teachers for environmental projects to support their science curriculum.  Fund the award-winning Project Learning Tree, an environmental education program for area teachers
Research and develop a relevant horticultural report for presentation at our membership meetings (The Hort Report)
Through members' dues and contributions, the Clarkston Farm and Garden Club donates to organizations with similar goals.